Buying from Locate Press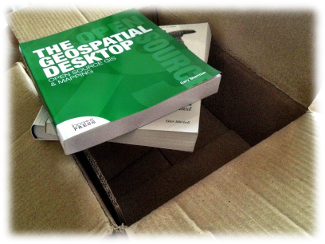 If you just need one or two copies of the book for personal use, then order through Amazon (paperback or Kindle). If you need multiple copies for your classroom or workshop, contact us directly to place a bulk order and save 20% when you order five or more copies. We print in and ship from USA, UK and Australia—so those countries have the cheapest shipping.
As always, bookstores can also order our book directly from Ingram book distributors. Please read our Return Policy below.
To place a bulk order, please email gsherman@locatepress.com for details and pricing.
Return Policy
Locate Press fulfills a majority of its orders indirectly through vendors such as Amazon and Ingram Book Distributors. These vendors manage their own return policies.
Any bulk order submitted to Locate Press directly is a custom order and books are printed on-demand to fulfill these requests. These orders are non-refundable and non-returnable.
We are always sorry to hear if someone wants to return a book. If there is a particular problem with your order, we will do our best to help make it right.